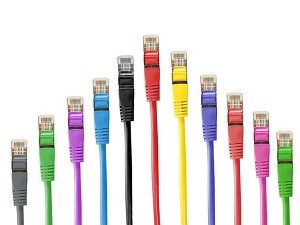 If there is one thing companies should learn from the increase in network security attacks is that it is not a matter of if, but when it will happen. Businesses should be making a shift in their security plans to include incident response in the event that they do experience a data breach. Companies that become victims of data breaches are often scrutinized long after the event takes place, and how they respond to the event is examined carefully.
Risks of Breach on the Rise
"The more connected you are, the more risk you have. There's no way around it," says Sean Mahoney, a partner at K&L Gates. Companies have become increasingly connected through mobile devices and cloud infrastructure. This ever growing online presence, while convenient for both the business and its consumers, also great increases the risk of a data breach as hackers continue to target this online presence in order to steal sensitive data belonging to both employees and customers.
According to a 2014 study by the Ponemon Institute, an organization has a 22% chance of experiencing a breach of at least 10,000 customer records in the next two years and a 17% chance of a breach affecting double the number of records. Breaches no longer happen to companies that have ignored security, and any company could easily become a victim even with the strictest of security features in place.
Incident Response
While companies need to continue to revolutionize their security measures to help protect the privacy of their customers and employees, they need to also plan for the worst. Guidelines must be established on how the company will respond in the event of a breach and how they will handle protecting the interests of consumers. In some industries, companies are compelled by law to reveal the details of the breach in circulated publications. Before this can occur, they must quickly learn the details of the breach and institute an effective plan of action to stop the breach and protect consumers.
Redundancy a Key
Backup systems providing data backups and machine imaging, as well as backup power generators and redundant IT infrastructure are important for both disaster recovery as well as incident response, especially when it comes to issues of compliance and public relations.
Security breaches are becoming a regular occurrence and have dominated the news for quite some time now. Businesses have been slow to respond in many cases and have suffered because of their lack of response, demonstrating that how a company proceeds after a breach is key to its future success. With data breaches on the rise, businesses are slowly moving to adopt stronger security measures to protect their data. While this is a move in the right direction, experts believe that it isn't enough and that these system hacks will only continue.
How a company responds to hacks both in their actions and the speed of their response will ultimately be the judge and jury. Planning for how it will deal with an incident is the first step a business can make to speed up its response time while also ensuring a more effective response when a breach finally does occur, as there is a good chance it will.